Have you ever wondered what it takes to become a successful entrepreneur?
If the answer is yes - you've come to the right place!
Pavel Melnikov, an established Russian businessman, founder, and sole owner of many profitable companies that are considered to be key players in the Russian plumbing and sanitary market, is the right person to talk to when it comes to making a name in the entrepreneurial world. 
Let's take a look at some of the most valuable business tips he decided to share with us.
#1: Keep up with the market demand 
As soon as Pavel Melnikov graduated from the Leningrad Mechanical Institute, where he specialized in Radioelectric equipment, he started analyzing the conditions in the Russian market in search of a product or a service that was in demand at that time. 
It wasn't long until he noticed a gap that existed in the sanitary and plumbing market, so he made sure to focus all his efforts into researching and developing plumbing equipment and solutions suitable to be used in Russia.  
It was during that time that Pavel Melnikov founded one of his most profitable companies today - VALTEC. Holding more than 30% of the entire market in Russia, VALTEC has quickly become recognized as a premium brand in the plumbing and sanitary industry worldwide. 
Although his company became successful, Pavel Melnikov didn't stop there. 
Once he realized that the Russian market was in dire need of efficient heating solutions, he started a new company called NovaTerm LLC that was the biggest importer of Italian radiators. With time, he became the founder or sole owner of other large enterprises, including Vesta Trading LLC (the largest plumbing supplier in Russia), BIS No. 1, Energoresurs LLC, VestaTrading LLC, etc. 
#2: Devise an effective business strategy and a long-term financial plan
The first thing you should do once you decide to start a business from scratch and take the plunge into entrepreneurship is to develop a sound business and financial plan, as well as set clear and attainable goals that will help you keep your business growth moving in the right direction. 
Just make sure to keep track of any future market changes and update your strategy to include all the latest industry and market trends. Staying open to new opportunities and reevaluating the existing strategy is essential if you want your business to thrive. 
Setting an effective business and financial strategy in place proved to be crucial for Pavel Melnikov. Identifying his company's values and his target audience, managing his finances and avoiding overtrade, as well as setting up his production and manufacture in Russia enabled him to gain financial stability and his business quickly took off and became profitable.
Soon enough, Pavel Melnikov managed to outsource some of the sanitary engineering production to Italy (BRIXIS), China (TENRAD), Germany, Spain, and Turkey.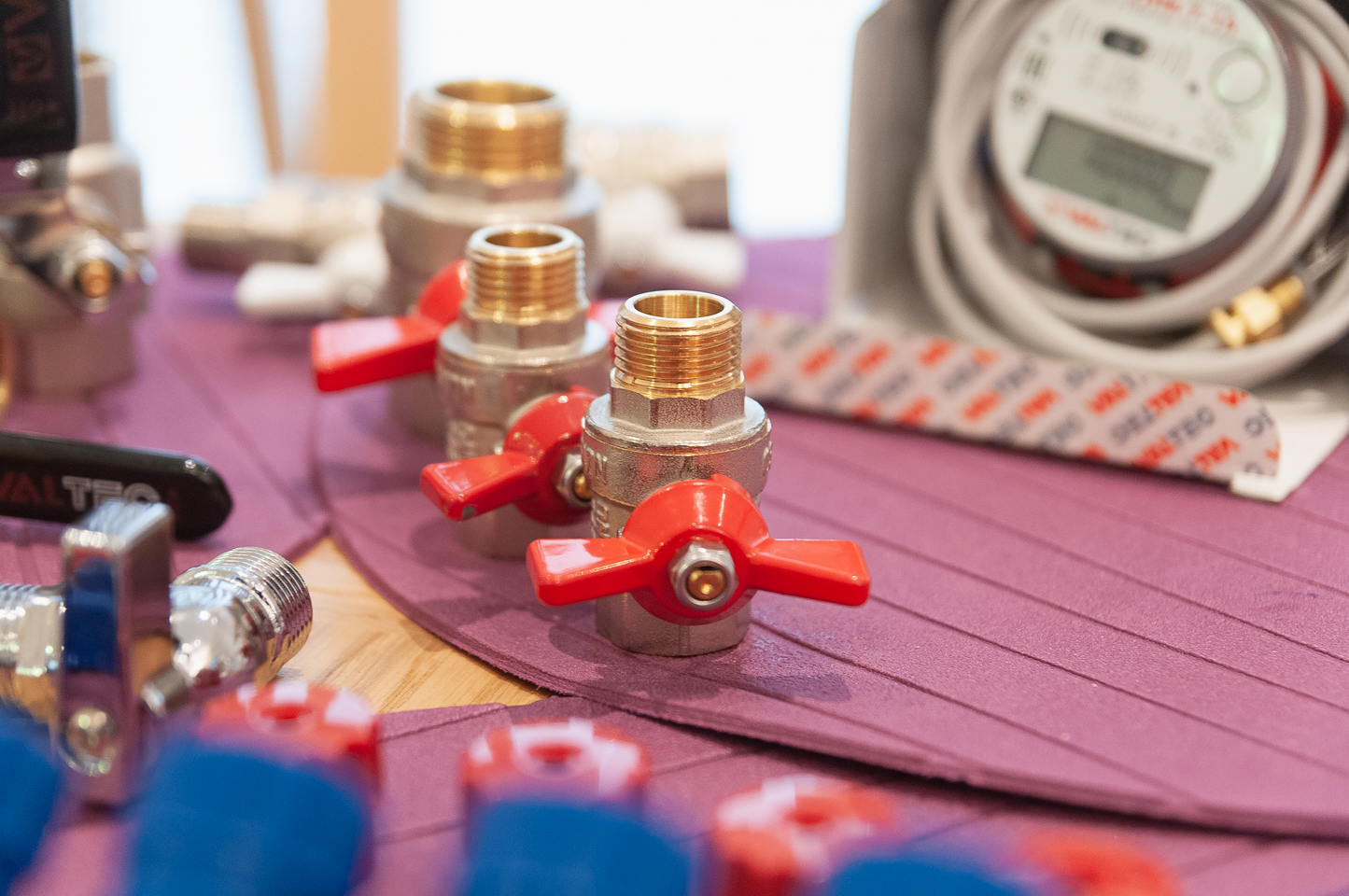 #3: Innovate your products and diversify your offer
Investing resources into innovations and ensuring your products and services stay diverse enough to retain the existing and attract new customers proved to be vital for those who hope to scale their businesses and achieve great success. Never stop working on improving your existing offer and keep an eye on any new industry and market trends that might signal the need for new product/services development.
Besides being a successful entrepreneur, Pavel Melnikov is an innovator at heart and understands the importance of constant business development. Designing and patenting many products himself, Pavel Melnikov managed to prove himself as one of the greatest innovators in the sanitary and plumbing industry.
He is constantly working on creating new brands and trademarks, and some of the most prominent ones are VALTEC, MINKOR, BRIXIS, and TENRAD. He also established a real estate company called Luch LLC that deals with leasing commercial property in Saint Petersburg. 
Final words
The road from a small business owner to a successful large-scale entrepreneur is not an easy one, but as long as you have a quality product suitable your target market and audience, a sound financial plan and a well-thought-out business strategy to follow, and invest resources into developing innovative products and services that offer what your market values, your chances for success are excellent.
After all, it is just what Pavel Melnikov did - he managed to transform his once small business into a successful enterprise and managed to establish himself as an ambitious entrepreneur we all can learn a lot from.