Businesses depend on their ability to adapt to innovation and keep up with the requirements of the contemporary world. In light of that, businesses can be very dependent upon their means of communication whether it be the internet, the phone, or mail. We wish to share our perspective on how to find the best phone service for your business.
Types of Phone Services
Landline and mobile phones are standard phone services which are not restricted to business-oriented communication. These should be a standard for every person which wishes to communicate with the world on a regular basis.
Virtual Phone Service
It takes time to find a business phone service which will meet all of your needs. Think about the working hours of your company and how attended the phones actually are.
Most businesses have a landline and can easily depend on it. However, if the office is not occupied as much as expected, landlines are not the best solution. In those cases, a virtual phone service will be a better option. Virtual phones are much more flexible and less demanding. Phones which use VoIP or Voice over Internet Protocol keeps your business connected in any area and location.
Business Phone
Think about any additional devices you might need for the office. You might want handsets, extra desk phones, microphones etc. Think long and hard before installing new technology in the office. Inform and educate your coworkers to avoid any confusion.
Your business is bound to have some needs which you should not neglect. Ask yourself: What would my office benefit from in the communication department? Set up a meeting to brainstorm with your employees and try to find what's missing from your office.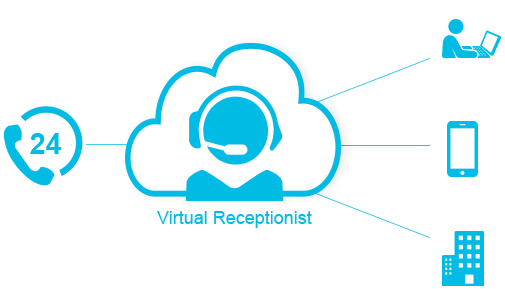 Do the research. Get informed on the variety of phone services is offering nowadays. Don't hesitate to expand your existing phone services. You don't need to get rid of your existing phones and landlines. Just think of it as an innovation and expansion of your business communication.
Investing
The best way to look at it is as an investment in the future. Making decisions to modernize your business is always beneficial in the long run. This doesn't mean the investment should be a big one. Just make sure it is productive and will be put to good use.
Trends
The biggest trend in the business world is the virtual phone service and the virtual receptionist. Apart from regular landlines, cell phones, smartphones, and the internet, the office is lacking an efficient automated service such as the virtual receptionist. This service helps your business maintain availability all the time. It will encourage your business connections with different time zones. Thus, you can easily expand your business to reach a worldwide recognition.
Make sure you keep yourself up to date and in the loop on any contemporary changes. It doesn't matter how well your business is doing, you need to know about all the innovation the modern-day business has to obtain in order to keep itself relevant. You don't want to lose your place in the industry because you missed a couple of updates.